2017 Annual Most Influential List And the 9th China (Lanzhou) Pharmaceutical Industry Development Summit Forum was held on June 25, 2018. The Forum was sponsored by the All-China Federation of Industry and commerce, organized by Dingxi Government and Chinese medicinal materials exchange of Gansu, and guided by the All-China Federation of Industry and Commerce and the Gansu Provincial Government.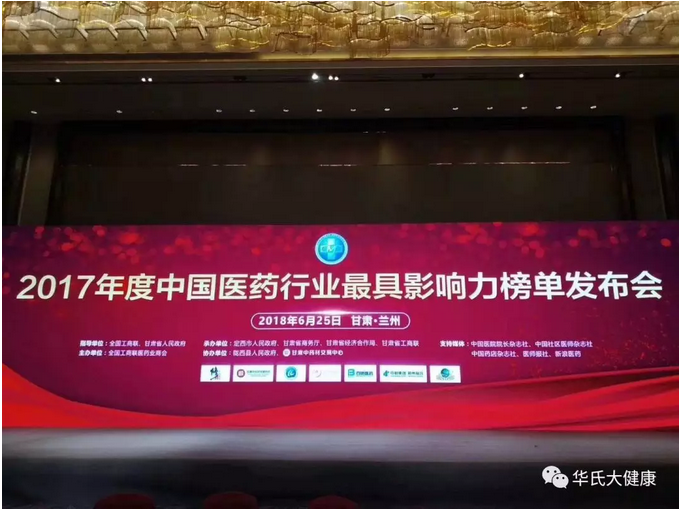 Since 2013, the All-China Federation of industry and commerce has been widely collecting information from members and companies in the pharmaceutical industry, summarizing the industry development information of the previous year, holding regular lists release conferences and releasing lists to the public. Up to now, it has held four consecutive sessions, and become an annual brand event of China's pharmaceutical industry.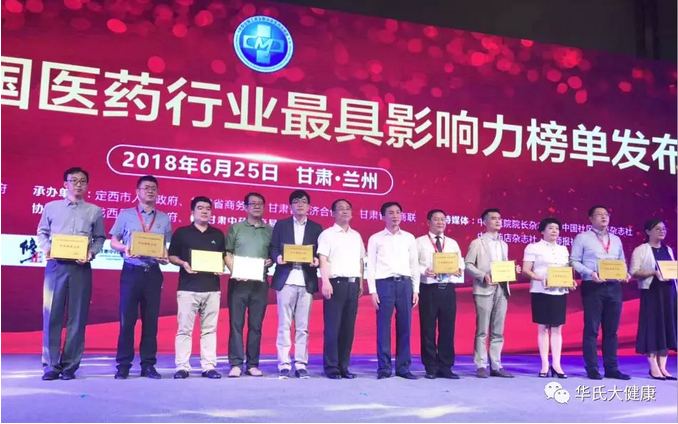 The Top 100 have been released to the public widely through the media to attract more people to pay attention to the core industry and development trend of Chinese medicine,fulfilling the responsibility of promoting the medicine industry development.
The Top 100 revealed 10 awards including: China's Top 20 Pharmaceutical R&D, Top 100 in Industry,Top 100 in Business, Top 100 Chain Pharmacy, Top 50 Growth, Top 10 New Leading Figures, Top 10 New Figures, Law-Abiding Enterprise, Top 10 Best Standardized Planting Bases For High Quality Chinese Medicinal, Medical Device Technology Innovation Enterprise.
2017 Annual Top 20 Chinese Medicine Research and Development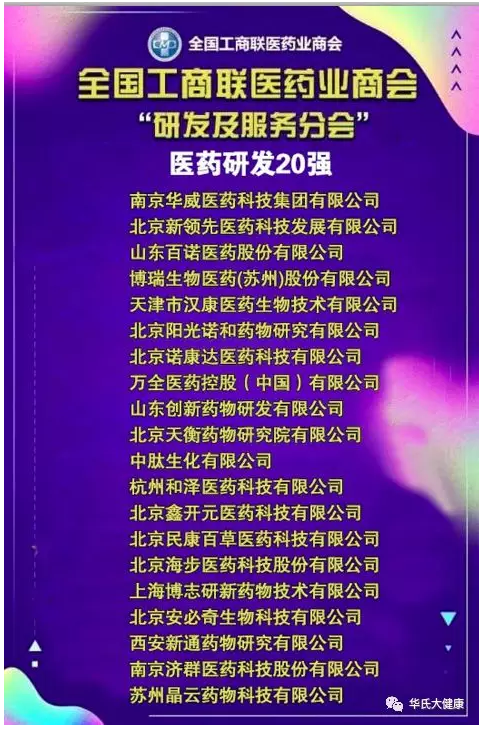 Congratulations on Fahrenheit's award in the 2017 China Pharmaceutical Industry's Most Influential List.
Fahrenheit medicine - Beijing Xin Kai Yuan Pharmaceuticals won the Top 20 Chinese Medicine Research and Development Company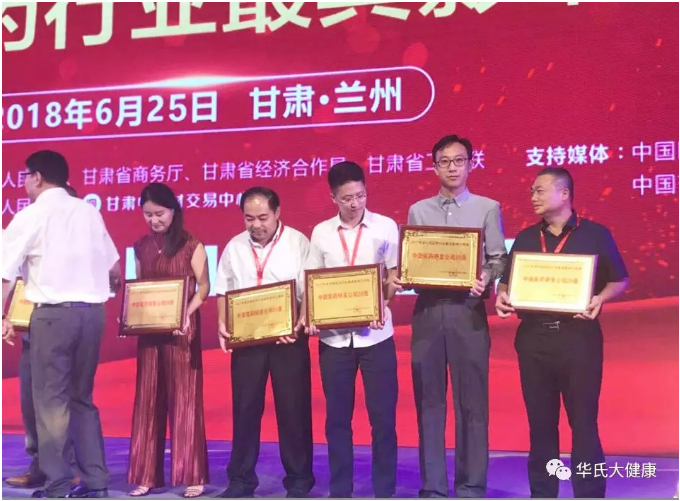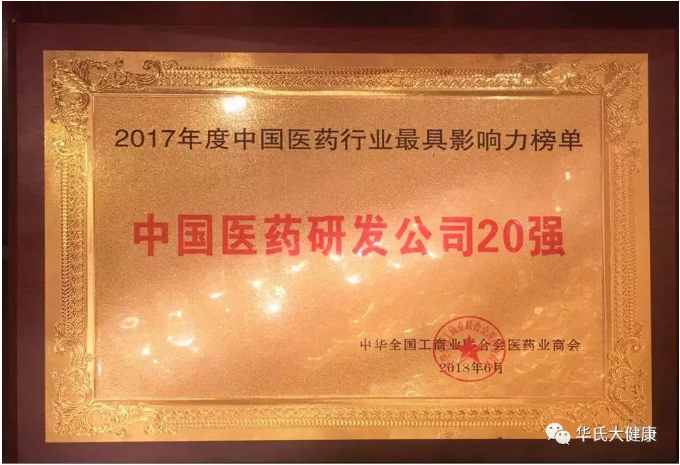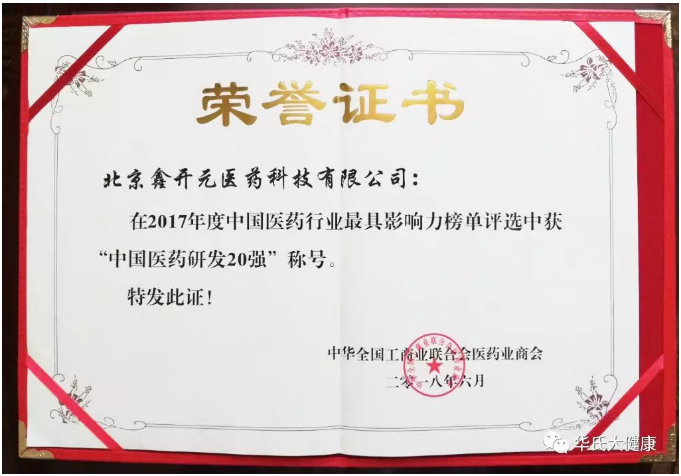 Fahrenheit Medicine - Yangpu Chenxing Pharmaceuticals obtained "Faculty and Integrity Enterprise" and "Top 50 Industry Growth".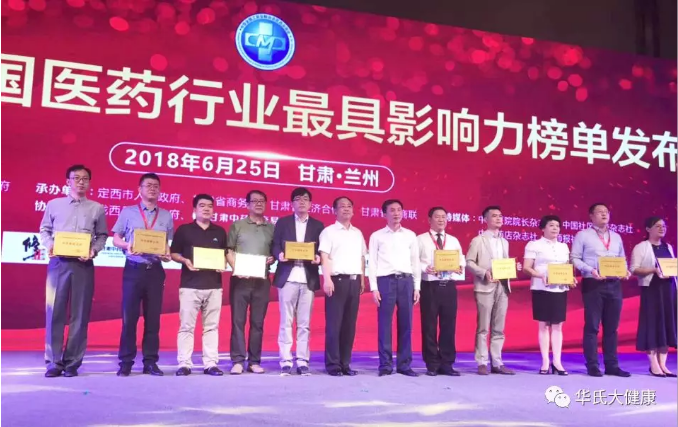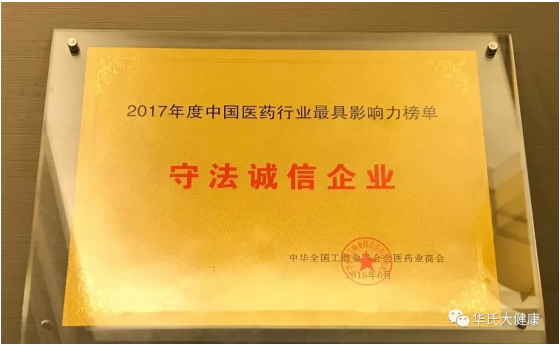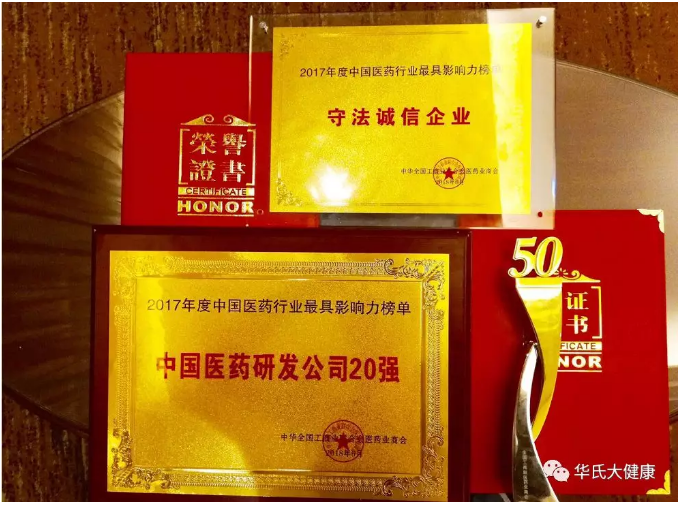 Mr. Dai xinmin, Vice President of the Federation of All-China Federation of Industry and commerce Pharmaceutical Chamber and chairman of Fahrenheit Medicine, personally presented awards to his team and thanked leaders at all levels for their support and all the staff for their hard work. With all the reputation, I am proud of Fahrenheit Medicine.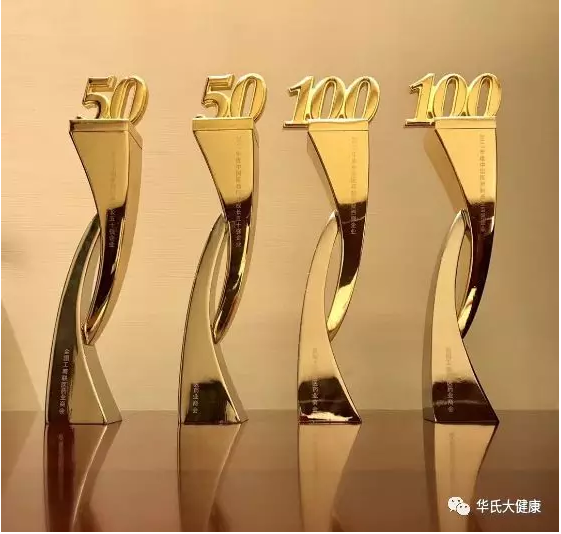 The 9th China (Lanzhou) Pharmaceutical Industry Development Summit Forum with the theme of "integrating health resources and promoting western development" was successful. At the same time, pharmaceutical R&D meeting, Alzheimer's (AD) multi-disciplinary and multi-industry cooperation meeting were held.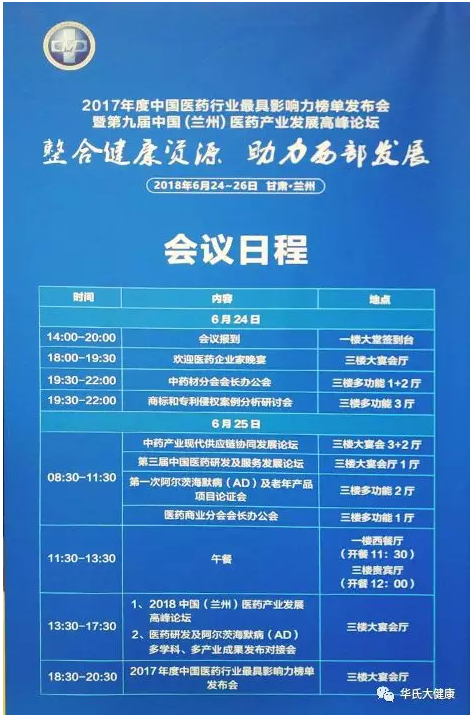 The forum invited leaders of the Registration Department of the State Drug Administration to attend: the former Deputy Head of the State Drug Administration Ren Dequan, Secretary of the Party Committee and Deputy Director Zhu Xiaoxin, Deputy Director of Democratic National Construction Commission and President of the Institute for Strategic and Far-Sighted Innovation Ma Guangyuan, Director Of Institute Of Pharmacy, Chinese Academy Of Medical Sciences Sun Xiaobo, leader of Innovative Medicine Leading Group in Shenyang Military Region Meng Weihong major-general. They made reports on the development trend of China's pharmaceutical economy, the innovative development of traditional Chinese medicine industry and the development of healthcare industry, pointing out the direction for China's pharmaceutical industry to seize opportunities and develop innovation.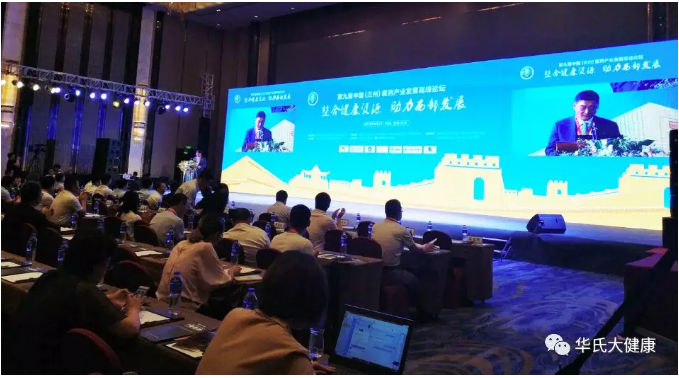 Minister Li shulin spoke on behalf of the All-China Federation of Industry and Commerce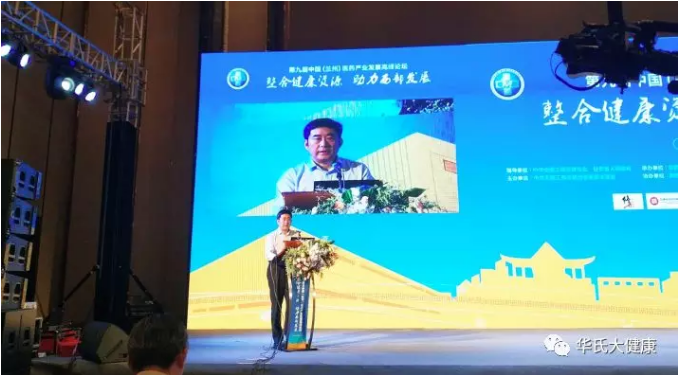 the former Deputy Head of the State Drug Administration Ren Dequan gave a speech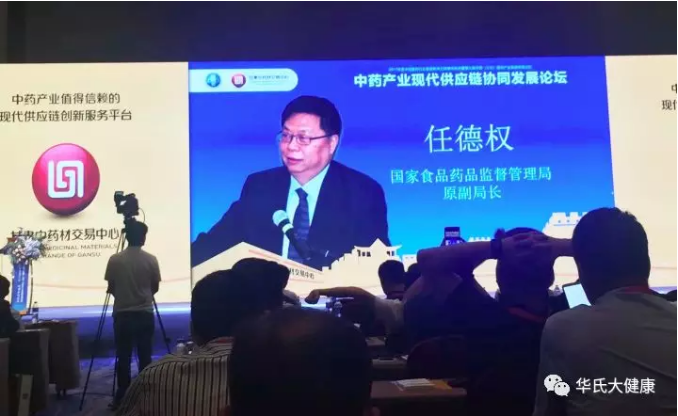 The head of the Registration Department of the State Drug Administration gave a speech on the framework design and thoughts on drug administration regulations and pharmaceutical reform